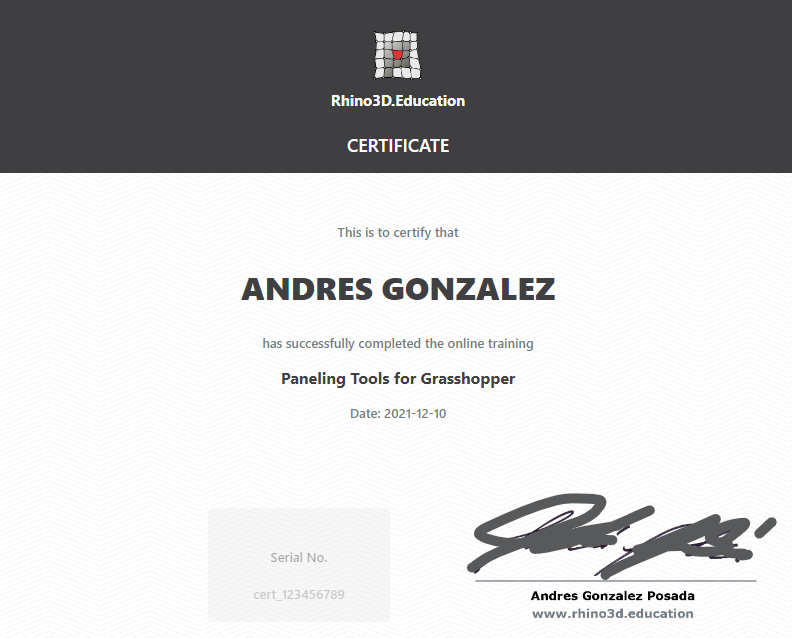 Earn your own certificate!
If you cover more than 90% of the material of this course, you will be able to download your personalized certificate.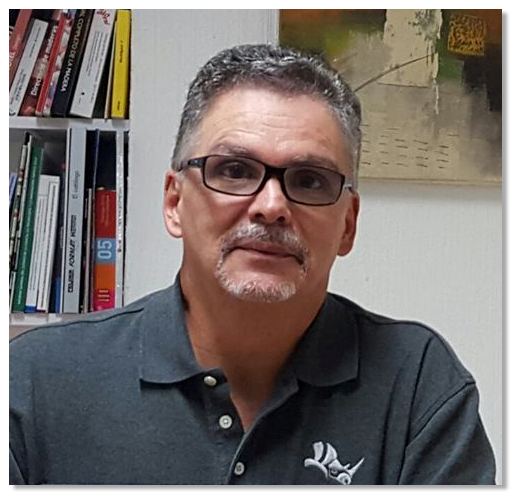 Andrés is a software trainer and developer since the 1980s. He has developed applications for diverse design markets as well as training materials for different CAD and Design software products, including AEC Metric PRO, Mepal Draw, and the Integrator (BIM) for Autocad (2010-2016). Also, he has created training materials for the Rhino community at www.rhino3d.tv. Andrés has also written numerous multimedia instructional materials for Rhino, Flamingo, Grasshopper, RhinoCAM, SudoHopper3D, etc.
Before you take this course, please make sure you have taking one of these.