Enjoy our new "Modeling 3D Jewelry" course PLUS our popular "Rhino 6 and 7 Intermediate" course!
Bundle and save! (Limited time)


Disfrute de nuestro nuevo curso de 
Joyería
 ADEMÁS de nuestro popular curso de 
Intermedio de Rhino 6 y 7
!
Combina y ahorra! (Tiempo limitado)

Bundle Contents / Lo que incluye el paquete:

This Bundle includes "Modeling 3D Jewelry" + "Rhino 6 and 7 Intermediate" in English and Spanish.

If you want to learn more about what's included in each of the courses
of this bundle such as the curriculum and the chapters included,
please click and visit each course individually below.


Si quieres saber más sobre lo que incluye cada uno de los cursos de este paquete
como el plan de estudios y los capítulos incluidos,
haga clic y visite cada curso individualmente a continuación.

Let's learn about design, modeling, and manufacturing techniques together.
Aprendamos juntos técnicas de diseño, modelado y fabricación.

The jewelry industry is a growing sector worldwide, and a fundamental part of it is the design and creativity with which we capture new ideas. Rhinoceros 3D is a crucial digital jewelry modeling tool with no limits to your ideas.
If you are looking to learn about the design, manufacture, and modeling of Jewelry, this course is for you.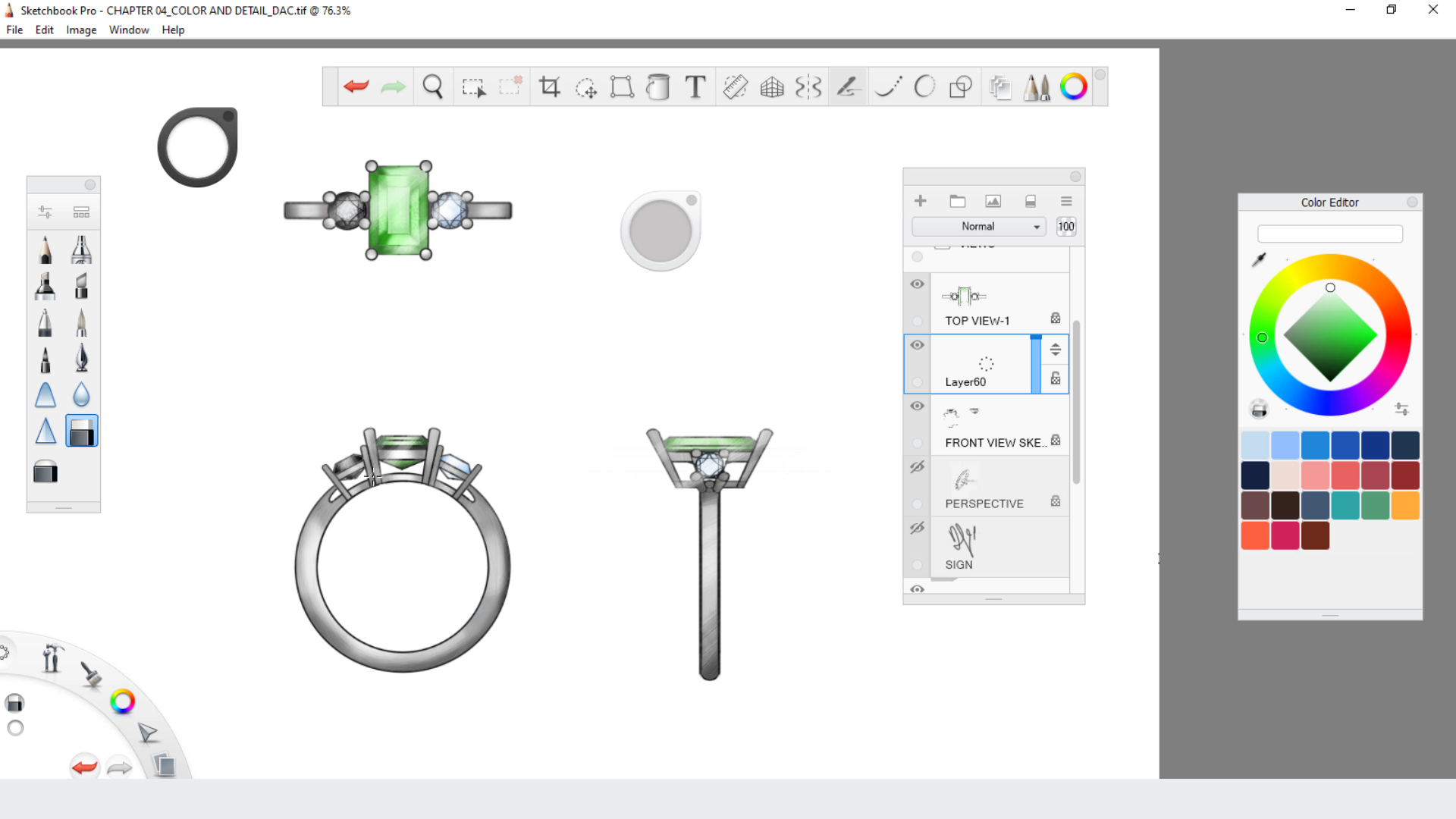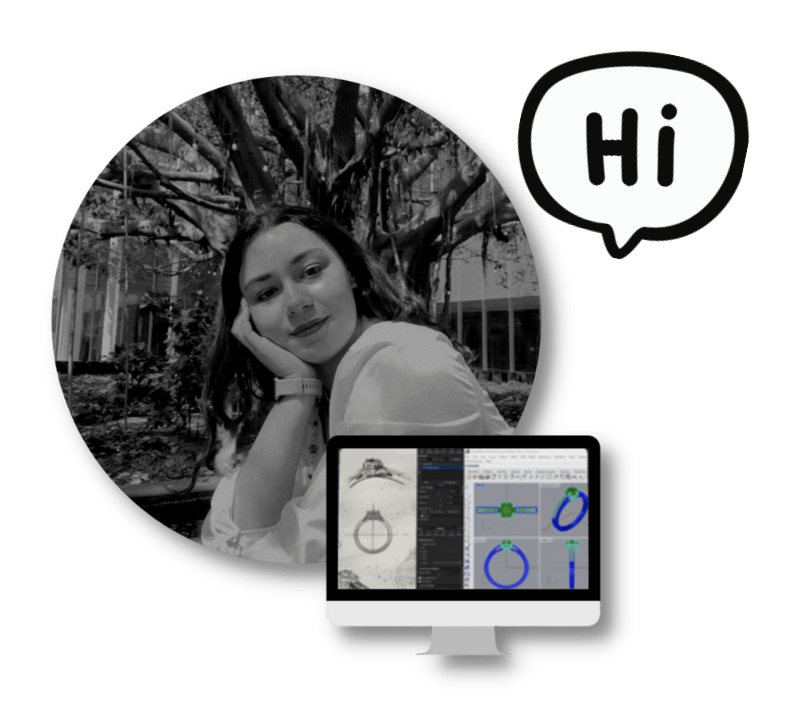 Hi, Dulce Chavez here...

I'm an Industrial Designer with a product design and jewelry focus. I'm an ART (Authorized Rhino Trainer) and part of the McNeel Miami team.

Join me and discover the fundamentals of jewelry design and 3D modeling and let your ideas come to life!